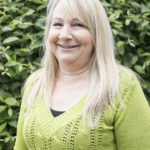 Hi, my name is Marlene Bond. I am a Christian Assignment Coach. In case you are wondering what an Assignment Coach is, I will describe to you the meaning and purpose of what I do.
This type of coaching is for people who identify themselves as being in relationship with Jesus Christ. You will know Him as your Lord and Saviour and you will be actively engaged in an intimate relationship with Him.
As an Assignment Coach, I will help you to discover a life of adventures with God, where He delivers to you first-hand insights, revelation and understanding.
Assignment living is about learning how to partner with God and allowing him to release to you and through your life what ever He would have you to release. You will learn how to cooperate with Him as He outworks things in yours and other people's lives in order to establish His kingdom on earth in the here and now.
I am the mother of two adorable adults. My son has two teenage girls who are of High School age. He has recently started his own concreting business. My daughter has twin boys who are growing into fine young men. They have recently left high school, are talented musicians and currently both work in what was their grandfather's grocery business. Their mother has studied human sciences at University level and has recently begun an online business as a Health Coach.
Apart from getting married, divorced and raising my two children (8 years of which was as a solo mother), I have fostered children, run after school clubs and various outreaches. Later in life, I attended a university where I obtained a social work degree and went on to work as a social worker.
Assignment Coaching is something that has evolved as I have followed my heart and God's leading. Coaching developed after starting to journal and record events following a life coaching session with a Christian coach. The coaching came as the result of what I have experienced to be a deep need for mentoring and support as there have been few people who have been able to help me make sense of the God happenings in my life. Coaching helped me a lot in this regard and I now help others.
Following the coaching session, I started to write. The writing turned into a book. I never set out to write a book at all. The book was then followed by retreats and now I am offering these as well.
The journalling I did following the coaching I received turned into a message which is now my life's story and ministry. God has turned my mess into a message and he wants to do the same with you. This ministry was birthed from experience and offers real life solutions and well-worn principles. This is how my book On Assignment came about. I have some free chapters for you to view and the book is for sale on my Book page here on this site.
I hope you will consider joining me as together we discover more of what God has placed upon your life and the unique way that He wishes to display Himself through you upon the earth today. You are a unique expression of the Glory of God and I would love to help you to discover the unique and powerful way that God wants to demonstrate and display His glory through you.
I believe that  God wants us to know Him for who He really is and to receive Him in His fullness. Out of the fullness that we receive from Him, there will be an overflow towards the people and into the atmosphere around us.
As we are learning to know God in this way, He wants to lead us into assignments that He has for us. During these assignments, He gives us the opportunity to discover more of what He is like.
I have many first-hand examples to share with you in order to help you and encourage you in what you are facing. You will get your own testimonies and examples as well as personal encounters with God, which will thrill, challenge and excite you as you journey with Him in this exciting life of wonder, awe and discovery.
I never want to leave people with the impression that I have it all together. That is not what this is all about, but rather I want to encourage you as you discover more about yourself, others and God as you practice the process of abiding, waiting, seeking, knocking and finding and responding to Him. Being with Him and in Him every step of the way.
One adventure at a time…
My ministry will deliver to you unique, relevant, exciting, aspirational hope, help, support and challenge and will help fuel the passion that burns already deep within your soul. You are a unique expression of the Glory of God. It is the reason for your existence. This ministry will help you discover this and will motivate you towards being that authentic reflection of God's Glory. There are no exceptions to this…We are all containers of the Glory of God and we can discover, own and reflect that in tangible ways in our everyday lives… God's vision has His provision within it also and this is part of our journey as we discover how all this fits and works together for God's glory and for our good.
If you have experienced misunderstanding, rejection, abandonment, lack of support as you have tried to navigate your way through your Christian journey, I would like to help you to make sense of your God story and the unique contribution you are already making and will continue to make with your life.
I want to help you to see where you are infiltrating and affecting the spiritual atmosphere around you. The very presence of God within you is affecting and the spiritual atmosphere.   We are called for this very purpose. We are learning in these days how to support one another and stand strong as we advance the kingdom of God and as God manifests His Glory through us. We are warriors in a spiritual battle and the battle has been won. We are learning in this hour how to use the spiritual weapons at our disposal in order to infiltrate the spiritual darkness with the presence and word of God and to stand in the victory already achieved for us by Jesus. Let's learn how to love and support one another through this exciting adventure…
The Symbol of the Peacock
The symbol of the peacock was chosen for many reasons. It represents so much of what the Lord is wanting to highlight and demonstrate through our lives in the earth today. It represents created beauty and glory. The peacock is regal, unique, majestic and beautiful and represents a position of nobility and wealth.We are seen by God and in the spirit realm in these ways as His representatives upon the earth today. We are being called to come into an ever increasing understanding and reflection of these things in order to move out into spheres of influence representing the Lord in all his Glory.
The eyes on the peacock refer to the seer realm and represent the all-seeing eyes of God. The hood or crown on the peacock's head reminds us of the place of rulership which we carry as the redeemed body of Christ on the earth. Liz  Wright,(author of Ekklesia Arising), says, Mathew 16:18 says "God is building his Church (Ekklesia) and the gates of hell will not prevail against it.This word church has replaced the original Greek word EKKLESIA. Ekklesia means government. God is building His government and the gates of hell will not prevail against it.
The peacock sheds its feathers in order to make room for new ones. This is symbolic of the resurrection power of Christ which is resident in every born again believer. We avail ourselves of this resurrection power as we lay down our lives in order to live in the new life we have in Christ. Dying to self and living as alive to Christ will enable us to live in the humility needed in order to carry out this curiously exalted position.