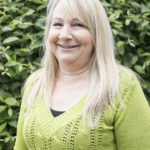 I am an Assignment Coach, Author, Encounter/Soaking Retreat Facilitator
My website's name One Thing International, comes from Psalm 27: 4 which says:
"One thing have I desired of the Lord, that will I seek, that I may dwell in the house of the Lord all the days of my life to behold the beauty of the Lord and to enquire in His temple.."
This is about occupying and standing firm in that place of genuine oneness with God where His mercy and goodness are a continual stream and reality to us. We are the temple of God, therefore we enquire of HIM on the inside of us where the kingdom of God is situated.
As we behold His beauty (who He is) we will become more like Him and He will show us the person we are becoming and were always meant to be.We were made in His image, therefore all seeking needs to start in Him…We find ourselves and our calling as we find Him. This is a lifetime exploration which unfolds the more we give ourselves to Him. We can learn to enjoy Him the more we behold Him.
RETREATS
I run soaking retreats as an invitation to engage more deeply in the process of beholding God's face. Meditating on the Lord in this way causes us to enter into deeper realms of His glory. Knowing Him better for who He is.
As we surrender to this process we find ourselves entering into His story. Thus we become History makers. His Story makers.
As we behold Him and listen, we will eventually find all that we need and ultimately what we are looking for. God wants us to engage with Him by abiding in Him and receiving from Him.
I have been holding retreats for a few years now. Starting out in home groups through my local church, until we grew out of room. I have held one-day retreats in people's homes and in retreat centres. Typically people have reported physical healing, lots of emotional healing, receiving visions and downloads from the Lord. Being ministered to by His love and entering into rest in Him. God has ministered to people every time. My theme is always about connecting with God, knowing Him and His will for us. He meets with people where they are at and according to that the ONE THING they are needing from Him at the time.
COACHING
I have trained with Dr Leelo Dianne Bush from Beautiful Life International as a Christian Life Coach.
Let me explain what I mean by the term 'Christian'. My coaching would suit people who have had a born again experience and have entered into a relationship with Jesus Christ as their Lord and Saviour. From that relationship they live and move and have their being. They draw strength, wisdom, grace and sustenance from Him as their source of life. These people live their lives in an active pursuit of Christ and see themselves as someone who is called to influence society from that place of loving union with Him.
From coaching with me you will receive
A clear vision and /or greater understanding of the life you feel called to live In Christ

We will uncover current challenges

You will leave the session renewed and re-energised with vision 

and passion and you will be inspired to cooperate and engage 

with God in what He is doing in and through your life.
Option one: I offer one off sessions where the above will be covered and you will leave with a copy of our discussion and actions steps for you to pray over and move forward into.
Option two: I offer four sessions which can be either weekly or fortnightly.  During these sessions, we will go into greater depth of what is discovered at the original interview and you will have some solid strategies for moving forward. Each session will offer you the chance to debrief with a specially made post coaching form, should you choose to use this and you will receive a pre coaching form for the next time we meet so you can have questions ready for us to discuss. This process offers a progressive Journey and delivers to you an ongoing conversation where we recap and discuss what is happening as we move forward as you move towards your desired result. This option can be a model for how you may live your life as a lifelong conversation with God.
Should you wish to ask questions about the coaching process or want to know more about assignment coaching please contact me at:
marlenebond@msn.com
Also, contact me on Facebook Marlene Bond
BOOK
My book called On Assignment was written following a coaching session with a prophetic life coach Jeremy Lopez. I started writing down the things I needed to process following our session together and it just turned into a book. Prior to this, I had no intention of writing a book, however, the outcome of putting my thoughts down on paper turned into a book which in turn has given me strong focus and the realization of my God given calling and assignment.
The book is full of testimonies of God's faithfulness throughout difficult and challenging times in my life as well as his guidance and the fruit that he has brought as I have entered into His story for me through practising the art of surrender. I have been growing in trust, just as I am currently doing right now for some major breakthroughs in my life. I have been a Christian for over thirty years now and the desperate need for God and reliance on His faithfulness has never gone away nor has it ever been greater…
This book will help the reader discover principles and find tools that will enable them to discover and engage with God in a deliberate and fruitful way.
You will find out more about who you are, who God is and what he is capable of doing in and through you. I have loved living this exciting lifestyle which has been filled with adventure and discovery, along with many traps, difficulties, and obstacles along the way. I have had much to overcome in my life and still do. However, I am for ever discovering God's way and His presence and purpose for me within the context of the bigger picture of His story.
I invite you to come along and enter into His amazing story for you as you read the pages.